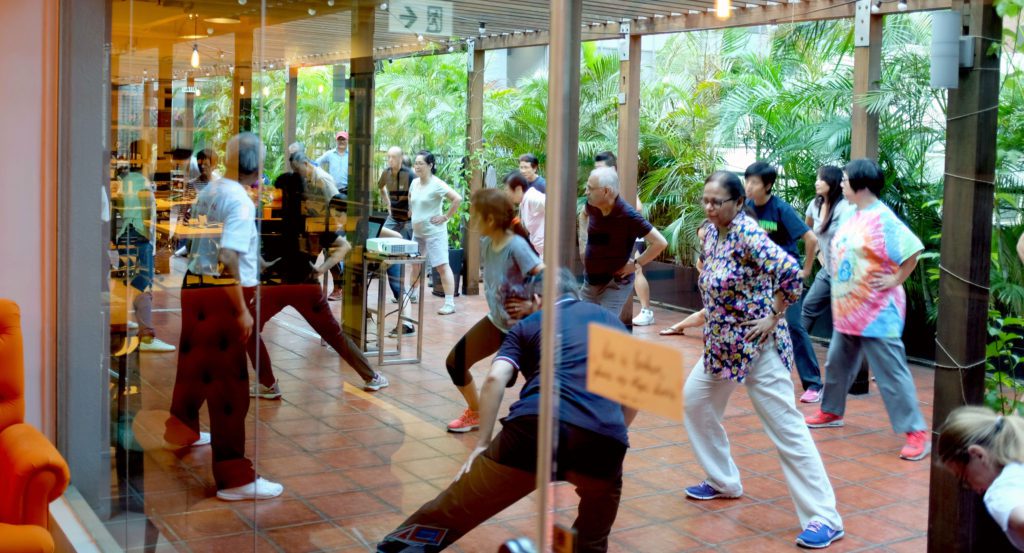 Our Belief
Balancd aims to spread the benefits of ancient art of Tai Chi & Chi Gong, ultimately improving balance in the mind & body. As we age, balance becomes more important than ever as muscles weaken and bones become brittle. Chi Gong & Tai Chi training are the best exercises to reduce the risk of falls. Collaborating with geriatricians, physiotherapists & Tai Chi Masters, we have created an easy to follow balance program that focuses on: mind/body coordination, strength training and injury prevention.
年齡漸長,體力日衰,骨骼疏鬆,平衡更加重要。要減低摔倒的風險,最好辦法是練練氣功,耍耍太極。我們的平衡課程是由專科醫生,物理治療師和太極大師共同創造。 訓練過程簡單易學,從身心協調及肌肉鍛煉入手,改善身體平衡,達到防止跌倒受傷的效果。 *
*Instruction is fully certified by the Hong Kong Northern Shao Lin Lung Chi Cheung Martial Arts Association.
*導師擁有香港北少林門龍子祥國術總會證書。
Our Story
Balancd started because we believe that fitness has a powerful effect on confidence and independance. We have a simple goal to improve balance, for some it is physical balance (not falling over!) and for others it will be about finding mental balance (city life can get hectic). Our promise is that we will work out the optimal program, just show up for yourself.

SaveSave