Whether you're looking to start training alone, with friends or want to find out about corporate partnerships, get in touch with our team to learn more about what we offer!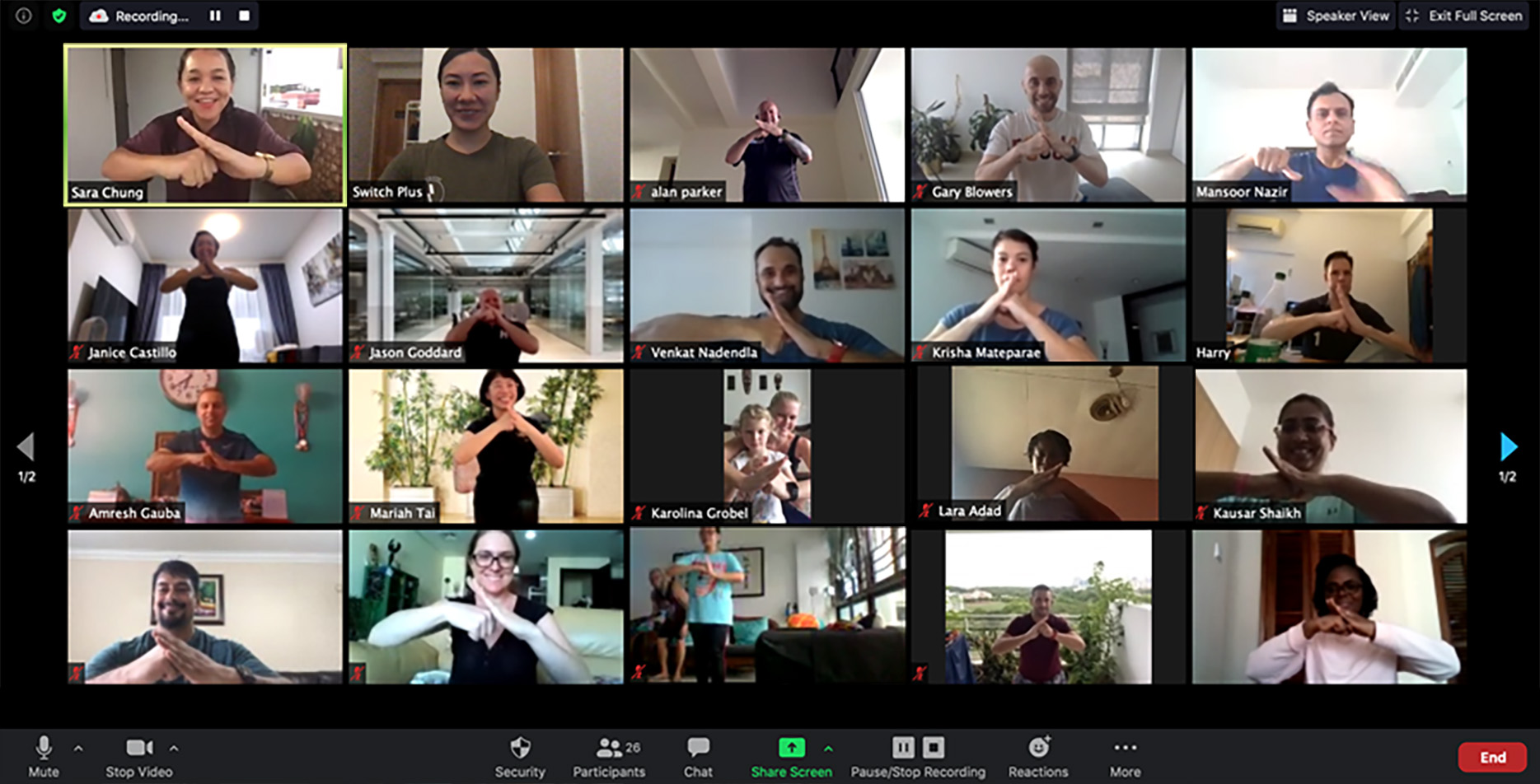 Zoom Live Classes
We offer Live classes on demand, whether it is for corporate teams, charity organisations or groups, we can customise something that suits your needs. For office workers we tend of focus on mental balance and relieving upper body tension, for older groups it is more about balance in the body and building lower body strength. Chat with us for more information!

Image: Standard Chartered Global Property Team, 2020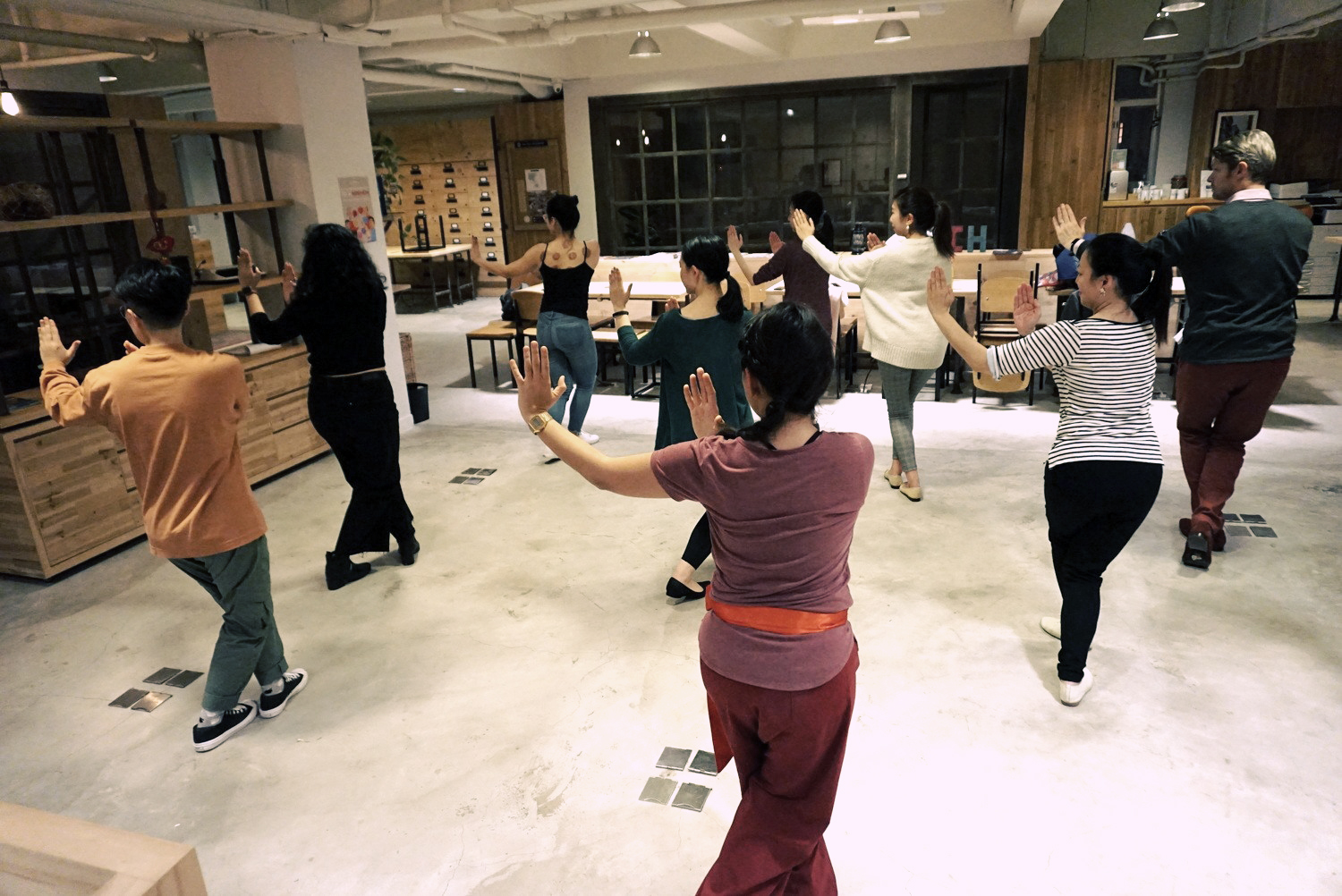 Corporate wellness
The instructors plan the event to suit your company's needs at the comfort of your ow office. We can host Tai Chi, Qigong and Shaolin Kung Fu sessions. Whether the focus be on team building, stress management, confidence building or as a bit of fun as part of an event, Balancd is able to cater to your needs.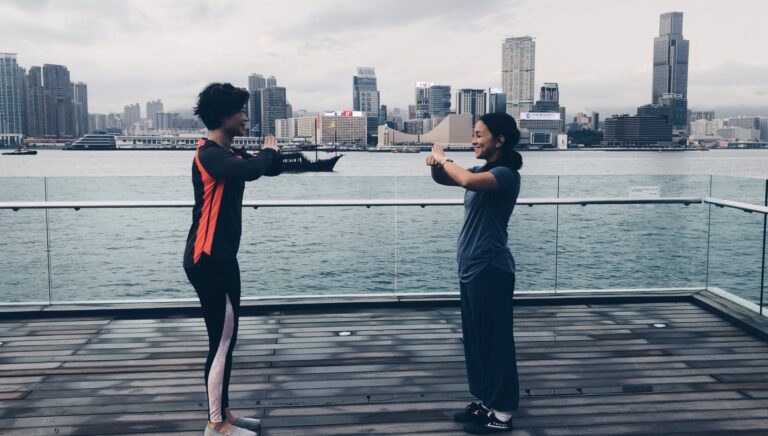 Personal Training
Personal classes are flexible and can be fit around your location. They can be one-on-one training with an instructor, or with a group of up to 8 students, the price remains the same. Contact us and find the most suitable training programme for yourself!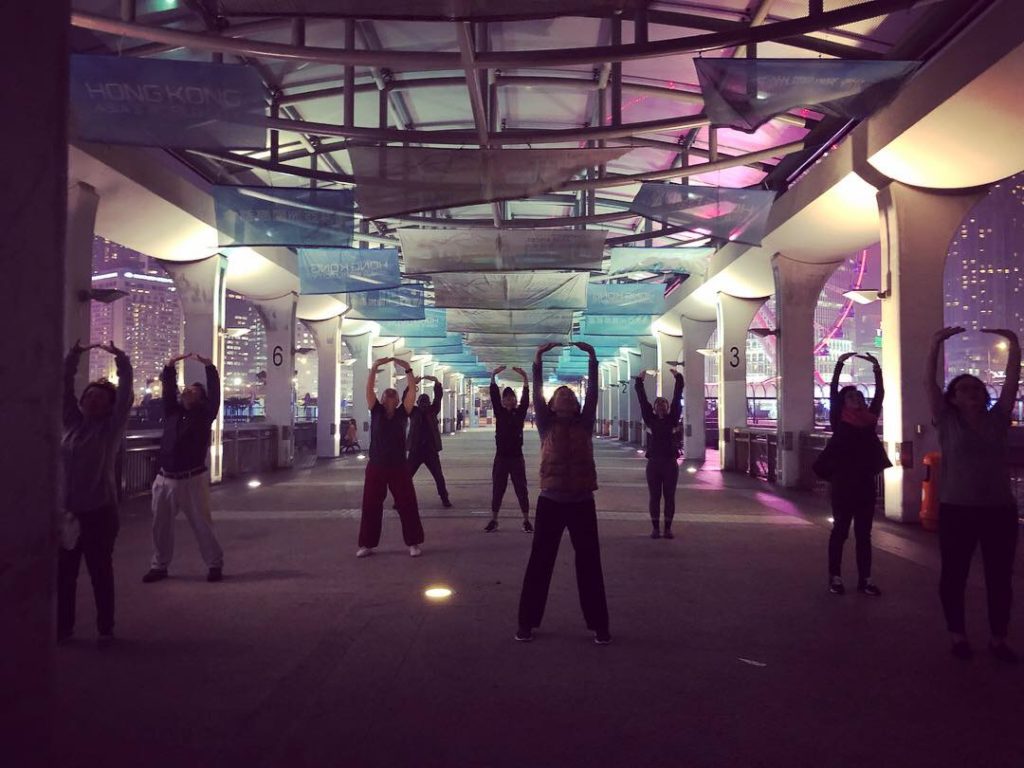 Group Classes
Scheduled classes are the regular running classes on Thursdays, suitable for all ages and abilities. Give us a shout if you want to join!
Baduanjin Qigong is a form of medicinal Qigong passed down 800 years ago. Used as set of "exercises for health-improvement", it is divided into 8 sections, each targeting a different section of the body. Integrating a sense of balance in the mind & body, it is meditation through movement. Embody the imagery as you glide through the silken movements.
We will do Koos Tai Chi Chuan (顧式太極拳) which is a Northern Shaolin style (北少林), created by the famous martial artist "Iron Palm" Koo Yu Cheung. Unlike many other styles, there is more emphasis on the combative postures. It is an "internal" Kung Fu, training both the mind & body. Tai Chi Chuan is best be described as a moving form of meditation—is extremely low-impact, placing minimal stress on joints and muscles. In the class we always start with basic training to warm up, to improve our overall fitness. Throughout the course we will also do fit tests to monitor the progress.
We will do Tan Tui (潭腿) Spring leg, which is a Northern Shaolin style (北少林) style of Kung Fu. This form has a long history, created in Northern China by Chinese Muslims. It has 10 roads, the classic foundation to build the skills necessary to advance in the system. It is an "external" Kung Fu, focus on physical strength, balance and agility. Its movements are not complicated but the goal is to be execute it flawlessly.